Griddle and Sizzle - Steakhouse and Grill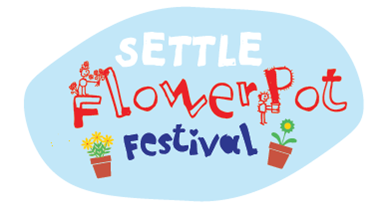 Griddle and Sizzle

Steakhouse and Grill
Market Place
SETTLE
BD24 9EF
01729 822 277
We aim to offer the best food around,
from succulent steaks
(with or without our special signature toppings and sauces)
to home-made gourmet burgers
(beef, chicken or veggie!).
Fancy a fajita? Feel free...
or why not tackle our famous Chicken and Rib Combo
or the Griddle and Sizzle Special Mixed Grill?
Stop by today and treat your taste buds!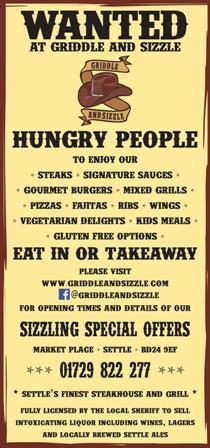 CLICK HERE to download our menu >>
OPENING HOURS
Monday : Closed
Tuesday: 5:00pm - 9:00pm
Wednesday: Closed
Thursday: 5:00pm - 9:00pm
Friday: 5:00pm - 9:00pm
Saturday: 5:00pm - 9:00pm
Saturday: 5:00pm - 9:00pm
We are available for private bookings
outside our normal opening hours
(minimum 8 people)