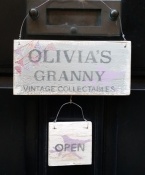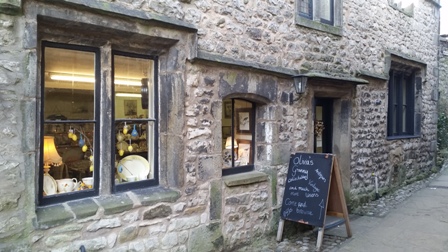 My shop is called 'Olivia's Granny' after my grand-daughter Olivia, who is delighted to have a shop named after her!
I sell an eclectic mix of vintage treasures for both home and garden.
Everything I sell is useful.
You will find china and glassware displayed on dressers, vintage linen, cutlery, mirrors and small pieces of furniture dotted around the shop.
I also love gardening, so inevitably garden tools and ephemera are sold in the shop. I love the fact that they've had a previous life and have a story to tell.
I'm also a crafter and some of my creations make it to to the shop! I like to keep these to a seasonal theme, most especially spring and Christmas.