2015 Settle Flowerpot Festival
the Settle Flowerpot Festival Facebook Page
for all the latest news and pictures >>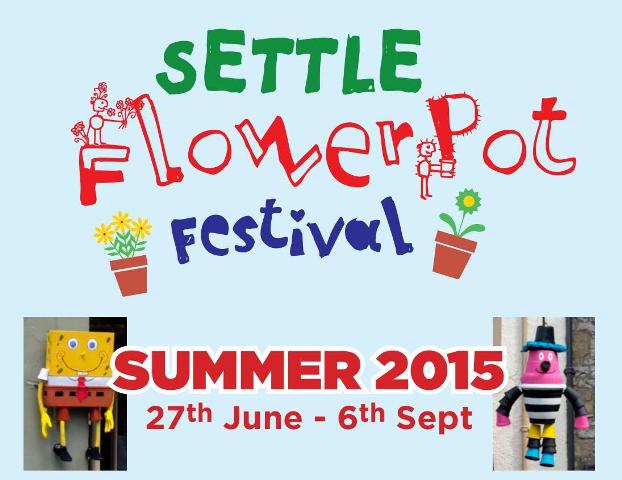 Visit Settle during the summer months
and we promise
Explore the amazing number and variety of
Flowerpot creations that can be found throughout the town.
How many can you spot?
Wander at leisure or purchase a Flowerpot Trail/Quiz Sheet
from the Tourist Information Centre and various other outlets.
Explore the Market Place and the surrounding streets, ginnels and yards.
Walk up the hill to Upper Settle.
Stroll along the Riverside Walk and don't forget a visit to the Railway Station.
Wherever you go there's a chance that there will be
a Flowerpot to surprise you and make you smile!
GREAT FUN
FOR CHILDREN & ADULTS
OF ALL AGES!