The Courtyard

Shopping, art and dining in the Yorkshire Dales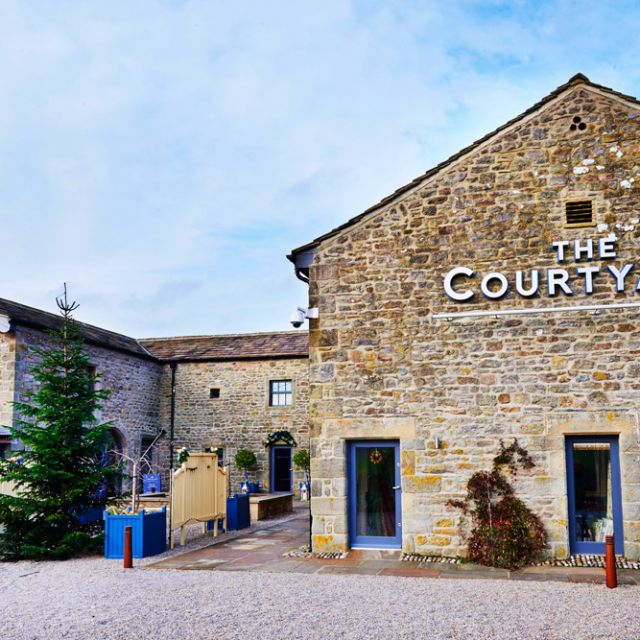 A65
SETTLE
BD24 9JY
The Brasserie: 01729 892900

Buon Vino: 01729 892905

Dalesbred: 01729 892907
The Lime Gallery: 01729 892901
Moon: 01729 892903
Look beyond, and a welcoming airy cafe-brasserie beckons you - beautiful art, vibrant colours, and deeply comfortable chairs. Open the menu, and it's immediately clear that this chef really is all about the food. Fresh, local, seasonal food - modern British with a twist, and surprising pairings of ingredients that set your tastebuds tingling. It goes without saying that provenance is all - Richard prides himself on local sourcing: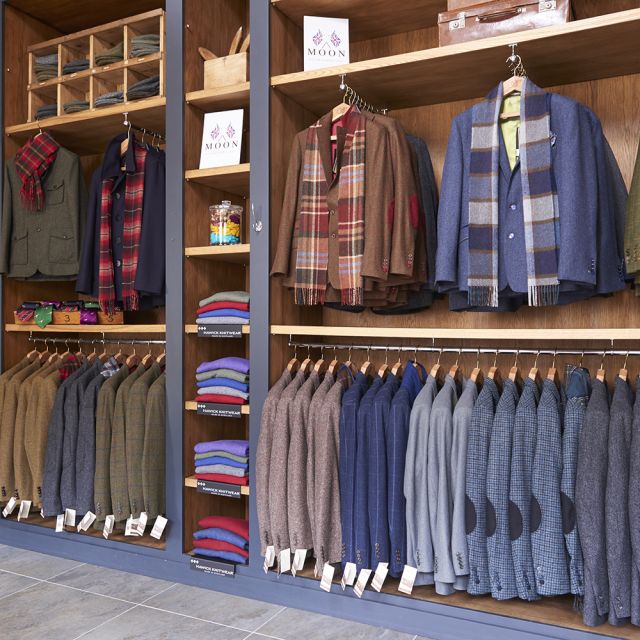 This means incredible attention to detail and consistent quality at every stage of weaving. That's why Moon's wools and tweeds are used by top name designers like Vivienne Westwood and Ralph Lauren. But back in 2012, Managing Director John Walsh decided there was more to add to the Abraham Moon story:
Rob Bagot started Buon Vino in a cottage behind the Shambles in Settle. Now he presides over two beautiful wine rooms in The Courtyard, with an expert selection of over 800 of the best natural wines from all over the world.
Six solo exhibitions a year, and a stable of regulars, focus on British landscape, still life and wildlife art. Favourites include Andrea Hunter, Pam Grimmond, Kate Bentley, Hester Cox, and Ross Brown. There's always a wide selection of limited edition and original prints. The design stable includes ceramicists and glassmakers (like Sue Ure & Ali Tomlin), jewellers, silver, and handmade stationery. Covetable Wallace#Sewell scarves, Fanny Shorter's bright prints, Tessuti silks, and handmade leather bags from Harriet Sanders make up a distinctive fashion offer.