Langcliffe Park - Holiday Homes, Touring Caravans, Tents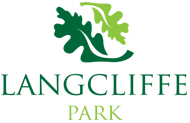 Langcliffe Park
SETTLE
BD24 9LX
01729 822387
info@langcliffe.com
www.langcliffe.com
facebook.com/Langcliffe-Park
twitter.com/langcliffepark

At Langcliffe Park you can forget the stress of modern-day life and find a special place to capture your interest and imagination.
Here you can relax and enjoy the beautiful scenery, take in a walk, go bird watching, sightseeing, climbing, cycling, fishing
whatever takes your fancy, or just enjoy time with friends on our David Bellamy Gold Award Park.
On our holiday park, we have a range of Timber Lodges and Holiday Homes available for purchase,
together with our luxury holiday apartment available for 3 or 4 day and weekly breaks.
Touring caravans, motor homes and tents are welcomed into their own secluded area, offering excellent facilities including
electrical hook-ups, toilets, free hot showers, washing up area, disabled facilities, and a launderette.
We have chemical toilet disposal facilities and a motorhome waste emptying point.
Gas is available to purchase onsite from reception.
There is a children's outdoor play area within sight of the touring field.
Pitches include complimentary wifi, please ask for login details when you check-in.
The Touring Park is open from 1st March to Mid January.
Booking is recommended during peak times.