Scaleber Force and Wood
Scaleber Force is a stunning 40ft waterfall within Scaleber Wood Nature Reserve.
The crystal clear waters of Stockdale Beck tumble over limestone cliffs before plunging into a deep pool.


Experience the sights and sounds of of the magical Scaleber Force
Visitor access to the waterfall and woodland is via the minor road (High Hill Lane) to the north of the woodland and falls.
There are two pull ins on the roadside adequate for two cars.
Two stone step-over stiles lead into the woodland, an unsurfaced path running from the better used stile to the west, leads along the top of the limestone outcrop above the falls .
An improved (though very narrow and steep) stepped path leads down to a small viewing point from where there are good views up to the waterfall.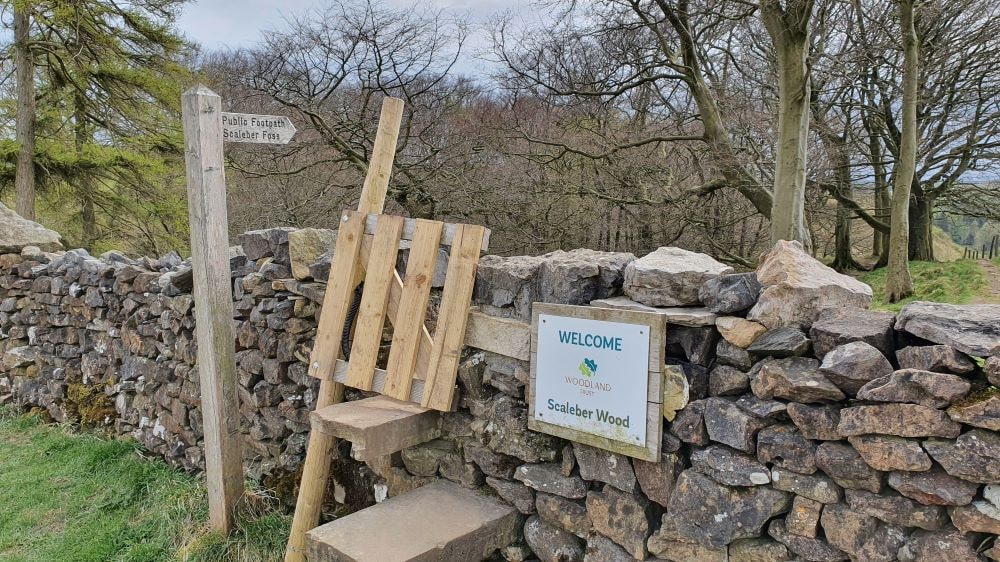 Entrance to Scaleber Wood and Waterfall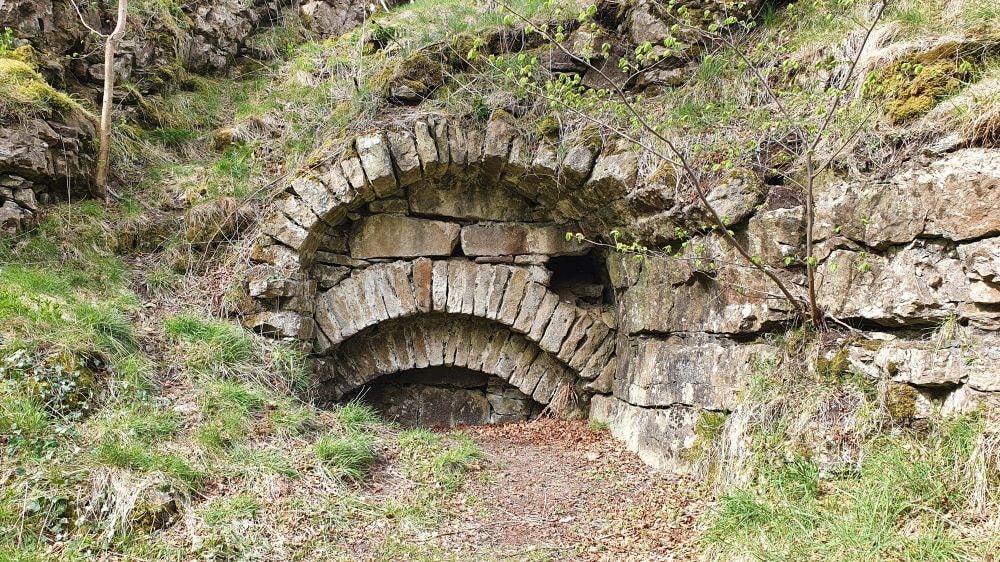 Old Lime Kiln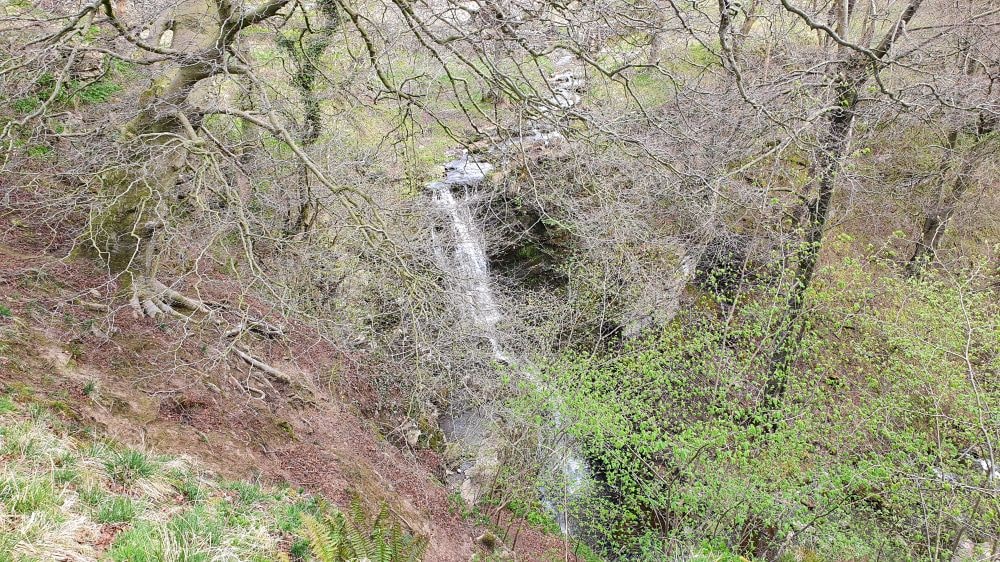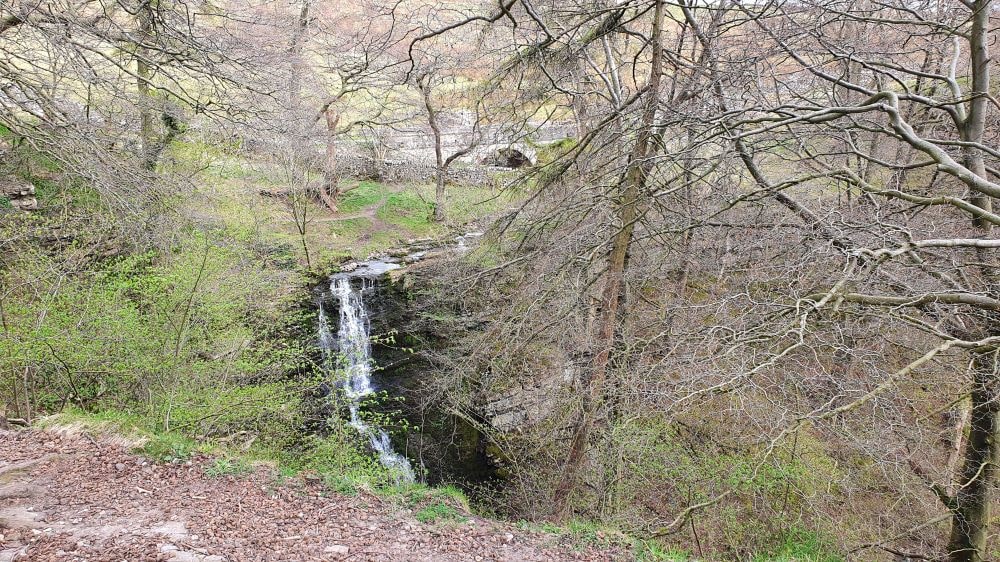 Stockdale Beck cascading over Scaleber Force

Rough steps down to lower viewing point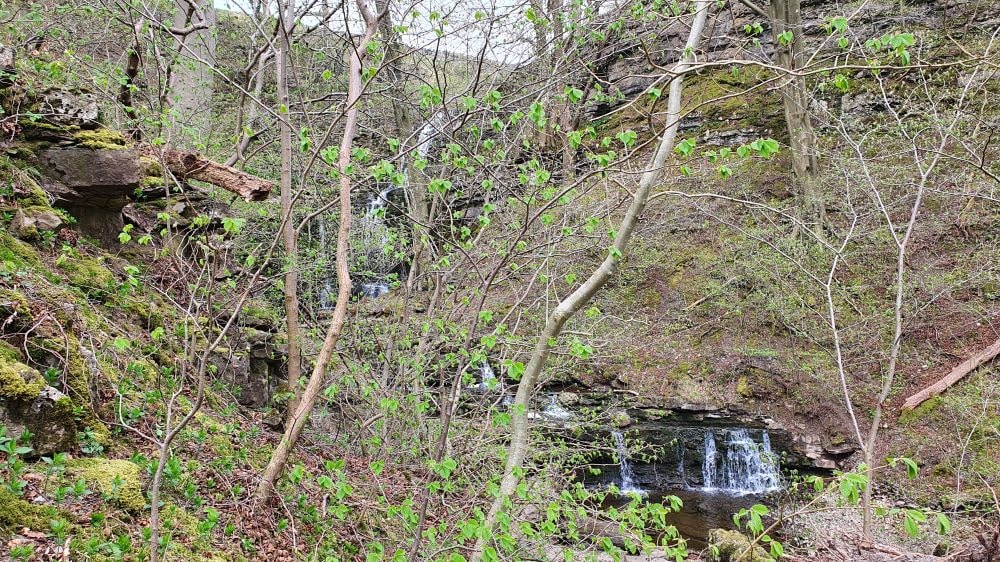 Lower Cascades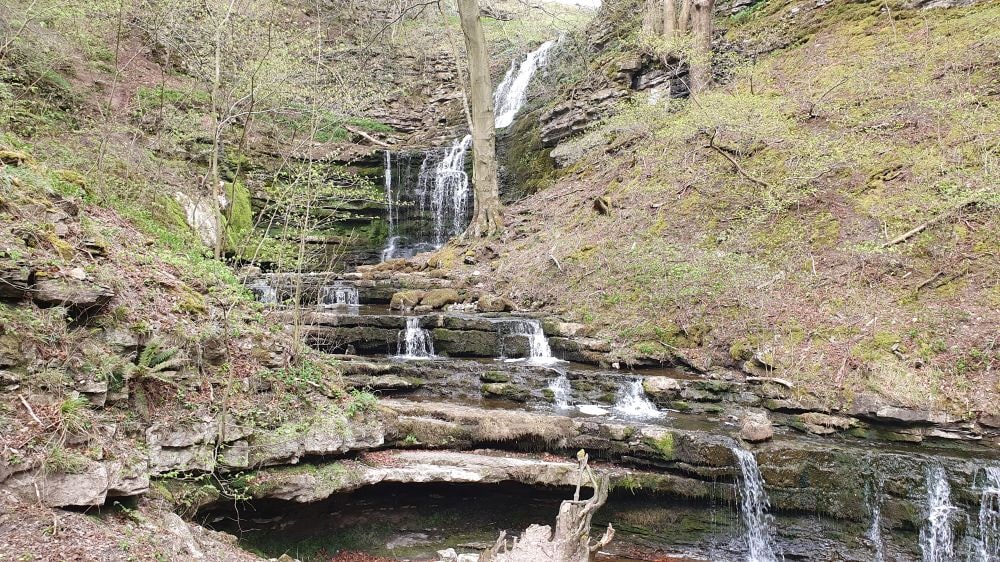 Stunning Scaleber Force tumbling down the gorge cut into the limestone