Settle Flowerpot Festival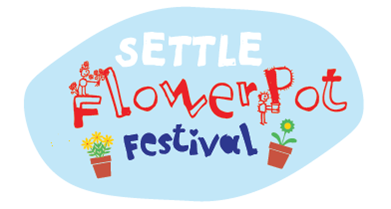 2020
Everyday throughout August and September
2020 Flowerpot Festival delayed by one month.
Due to the coronavirus crisis, the Settle Flowerpot Team have decided to delay the start of the Flowerpot Festival by one month.
The festival will now start on 1st August and run until the end of September.
The team have performed a risk assessment and judged that the risks of holding the Festival during this period will be very low for the following reasons:
• The festival is an outdoor event.
• The festival is spread over 2 months.
• The flowerpot displays are dispersed around the town.
• The prevalence of active virus is forecast to be very low
The above decision will be reviewed if circumstances change and risk increases to an unacceptable level.
Stroll around Settle during the summer months
and be amazed, amused, entertained, astounded & astonished
by the wonderful flowerpot displays decorating our lovely town.
Fun for all the family - with a flowerpot theme!
Visit our Facebook Page for latest photographs and news
www.facebook.com/settleflowerpotfestival
To ensure you see most of the wonderful Flowerpot Creations
we recommend you purchase one of the Flowerpot Trails & Quiz.

There are three Trails covering different parts of the town.

Each Trail costs £2.00 and will take approx. 2hrs to complete.
Trails can be purchased from:
Settle Tourist Information Centre
The Folly Coffee House
Cottontail Crafts
The House that Jack Built
Lamberts Newsagents
All the Trails are suitable for pushchairs and wheelchairs
although there are some steepish slopes to negotiate on each Trail.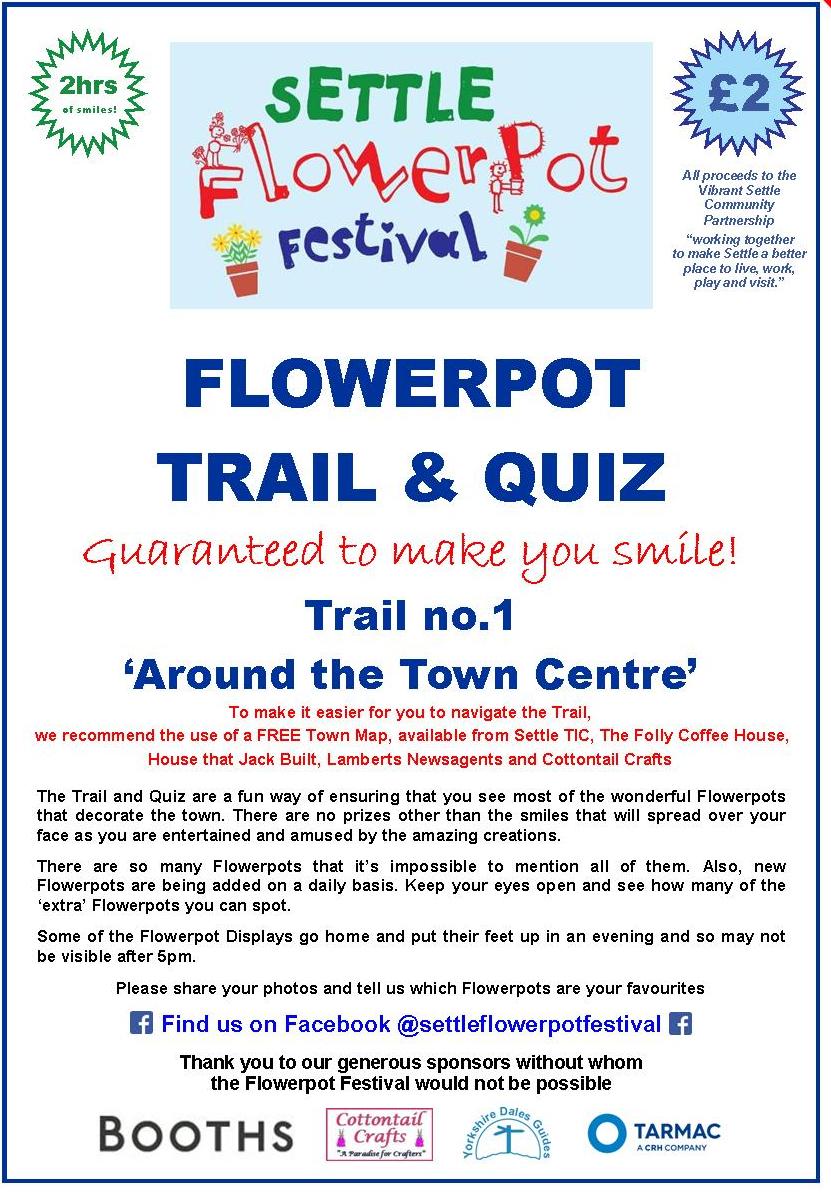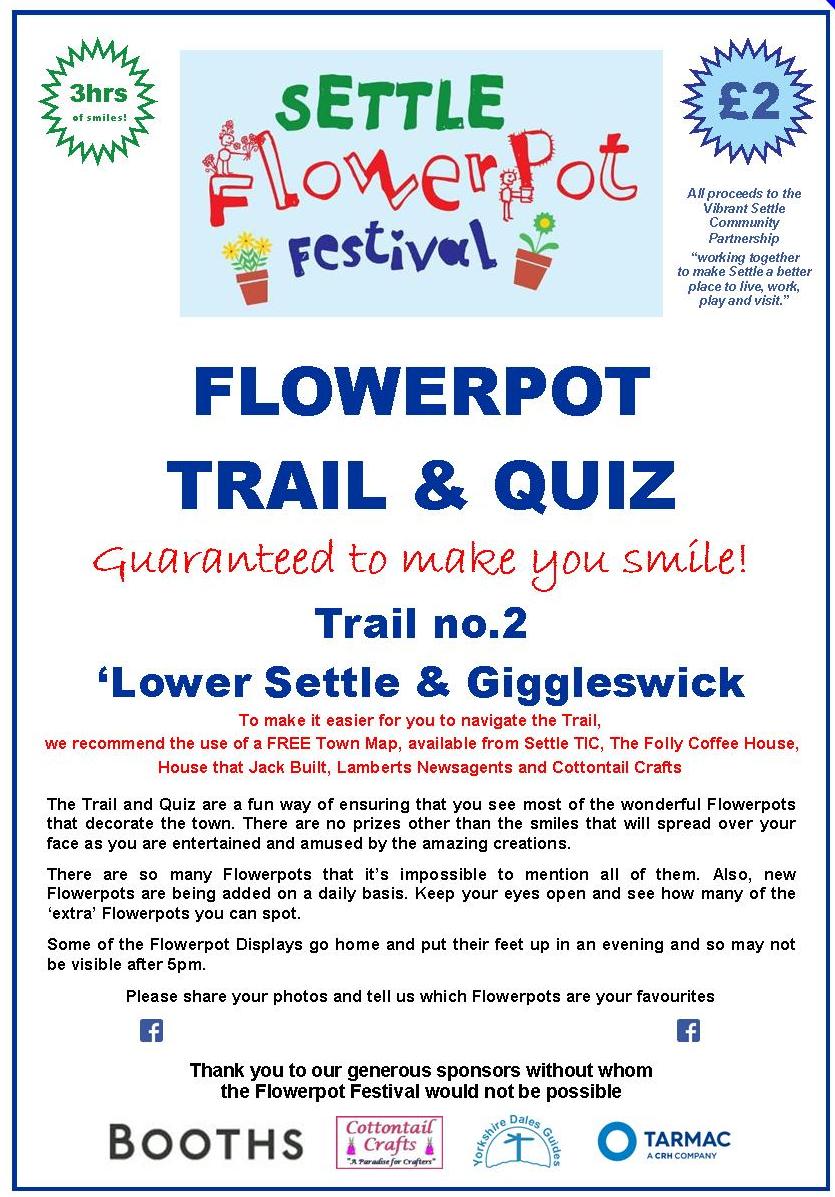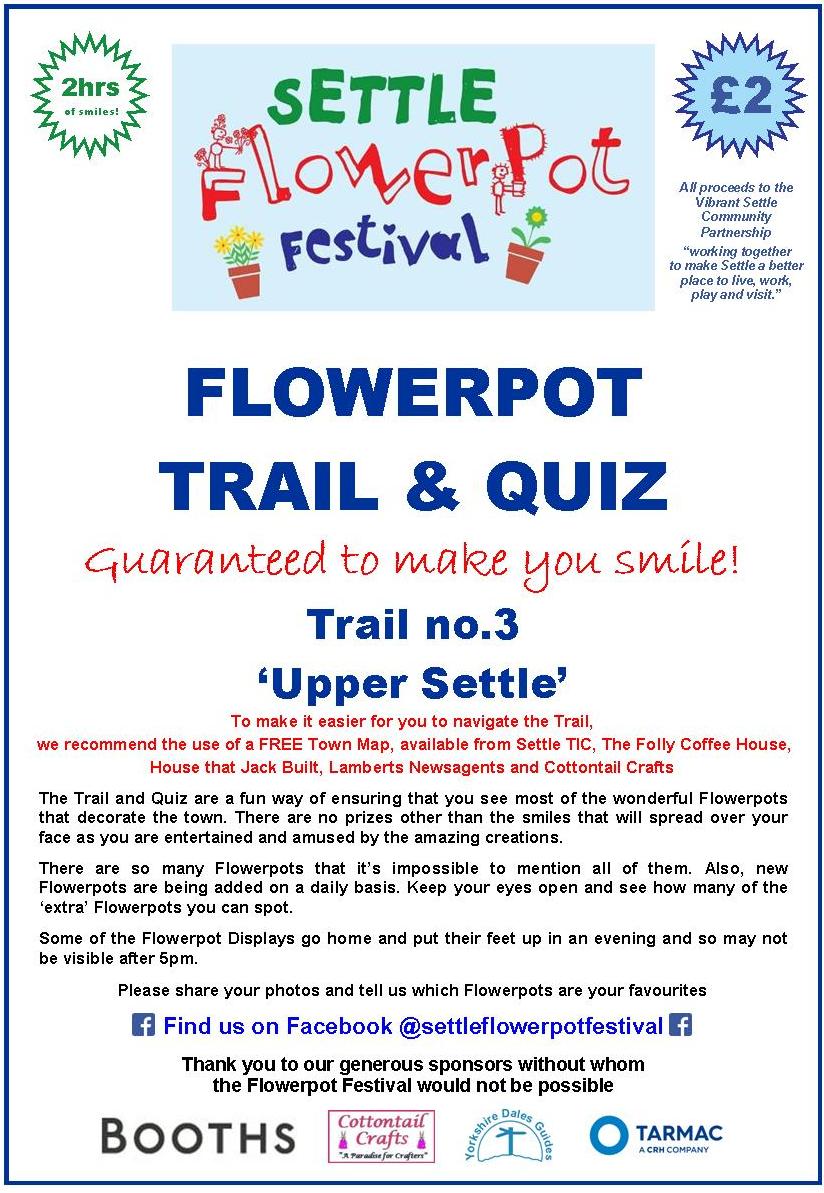 Follow our Facebook Page for details of
Photographs of some of the Flowerpot Creations
on display at the 2019 Flowerpot Festival
Visit our Facebook Page for latest photographs and news
www.facebook.com/settleflowerpotfestival