Settle Falconry
Settle Falconry
Feizor
SETTLE
01729 268576
07879 645522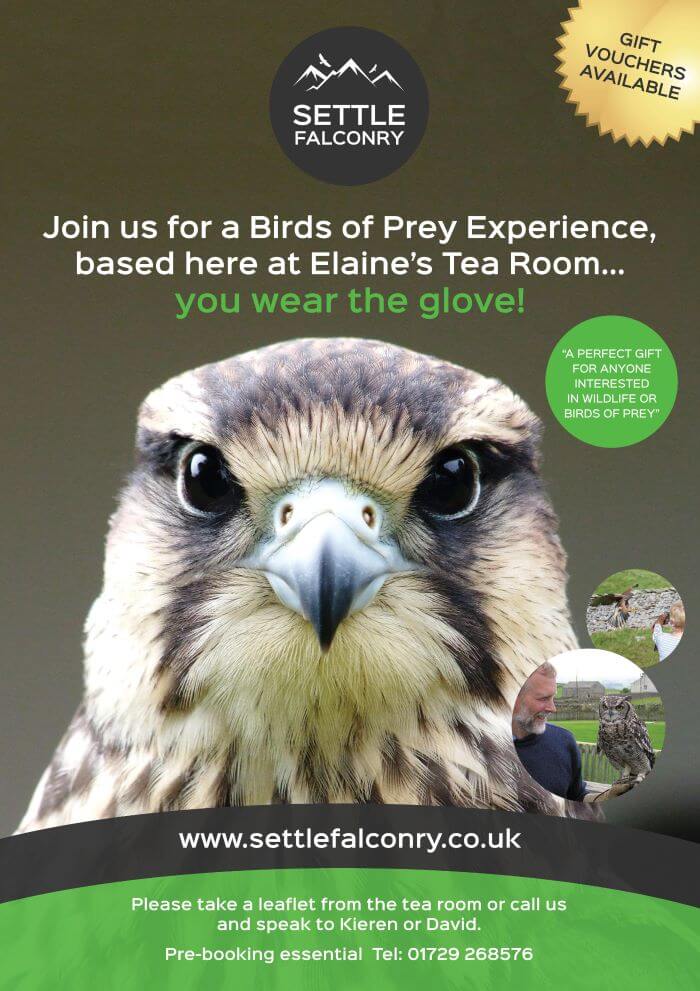 At Settle Falconry we are passionate about birds of prey.
We are dedicated, friendly and love sharing our knowledge.
We are a private company and not open to the general public like a Falconry Centre. This means that we have more personal time to dedicate to your time with us - with no interruptions.
It's ALL about you!
We are situated in the small hamlet of Feizor, only 4 miles from the market town of Settle, in a secluded part of the stunning Yorkshire Dales. Elaine's farmhouse tearoom is the perfect place to meet our guests and this lends itself as a great starting point for our experiences. From here it offers many picturesque walks through limestone bridle paths and woodland. Just what we need to experience the birds at their best!
We were recently featured in Dales Discoveries, please read it here: https://www.dalesdiscoveries.com/365/settle-falconry
Pre-booking is required for our Falconry experiences, please contact us using one of the methods below
01729 268576 – 07879 645522 – www.settlefalconry.co.uk
We look forward to welcoming you to Feizor very soon

Guests meeting Breeze the buzzard