Victoria Hall
The World's Oldest Music Hall
A Grade II Listed Building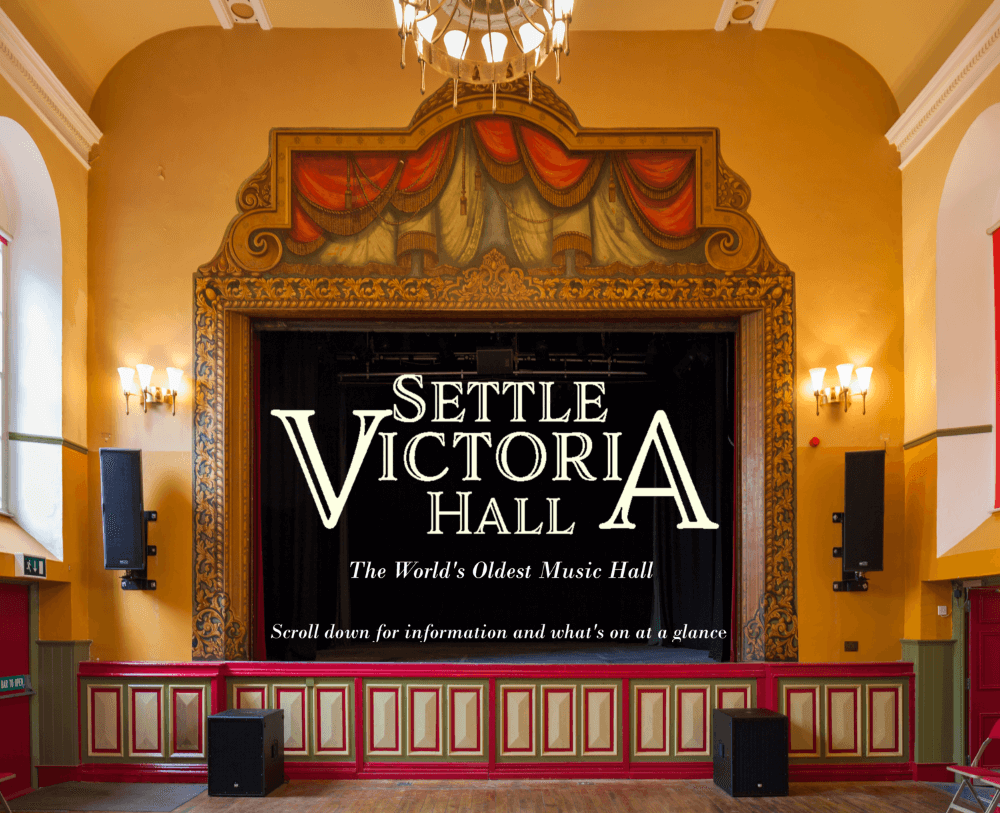 Kirkgate
Settle
BD24 9DZ
01729 825718
info@settlevictoriahall.org.uk

Settle Victoria Hall was opened on 11 October 1853 and has been open and at the heart of Settle's social and cultural life ever since.
At 165 years old, it predates the Settle-Carlisle railway by thirteen years, Wiltons' Music Hall in London by five years, and is the oldest surviving Music Hall in the world.

This beautiful Victorian Music Hall in the market town of Settle is set between the Yorkshire Dales and the Forest of Bowland.
A wide programme of theatre, comedy, film and live music is supplemented by community events, workshops and indoor markets.
The Hall is available for hire and can accommodate a variety of needs.
Set up as a charity in 1991, Settle Victoria Hall Ltd was established in the beautiful Grade 2 listed building on Kirkgate.
The Hall operates as an award-winning successful social business, with diverse and effective income streams which enable it to provide a broad range of events and activities.
The Hall is run by a small management team, supported by Trustees and Volunteers, and is independent of local councils.