Winskill Stones
Winskill Stones Nature Reserve

The Winskill Stones Nature Reserve lies above the village of Stainforth. It is home to an amazing section of limestone pavement and a profusion of wild flowers.
The well-known gardener Geoff Hamilton was a great supporter of the campaign to stop people buying limestone pavement to make rockeries from. When he died, this important area of limestone pavement in the National Park was bought by Plantlife International and the reserve dedicated to his memory.
As well as the small patches of limestone pavement, the reserve supports a large area of limestone pasture. In spring, cowslip and early-purple orchid flower here. A little later, the mainly yellow flowers of mountain pansy become common. Scattered in the grassland are a few plants of carline thistle, with spiny leaves and flower heads that look like they have been dried on the plant.
Other species prefer the low cliffs or humpbacks of limestone around the reserve, and the boldest displays of colour can be found on the ledges out of reach of grazing animals. You may see kidney vetch, horseshoe vetch, common rock-rose and two saxifrages, with meadow saxifrage usually found in grassland whilst mossy saxifrage prefers more exposed conditions.
Where the soil is thinner, or on crumbling limestone, you can find cushions of spring sandwort, whose flowers have five white petals that are just a little longer than the green sepals between them. Here too are mats of limestone bedstraw, with tiny white flowers and narrow leaves in whorls of six to eight up its stems. Herbs such as this and wild thyme are beginning to colonise even the desolate patches of rubble waste and pavement remains in two of the reserve's fields.
Then there are the limestone pavements that were saved from destruction. The deep fissures (grykes) provide a moist, shady hideaway for a range of woodland plants, including ramsons (wild garlic), dog's mercury, brittle bladder-fern and hart's-tongue fern. Rarities that are harder to spot include green spleenwort, common twayblade and wall lettuce.
CLICK HERE to visit the Plantlife website >>
CLICK HERE to download an Information Leaflet about the Winskill Nature Reserve >>
Sampson's Toe
Within the nature reserve is an 8 foot high glacial boulder called "Samson's Toe" which stands upon little limestone stilts that, because they have been protected, have not eroded away.

Local folklore says the giant Samson lost his footing whilst jumping from Langcliffe Scar into Ribblesdale and broke off his toe, which remains here. The reality is this boulder was deposited here during the last Ice Age, 12,000-13,000 years ago.


A walk from Settle to Stainforth Force via Winskill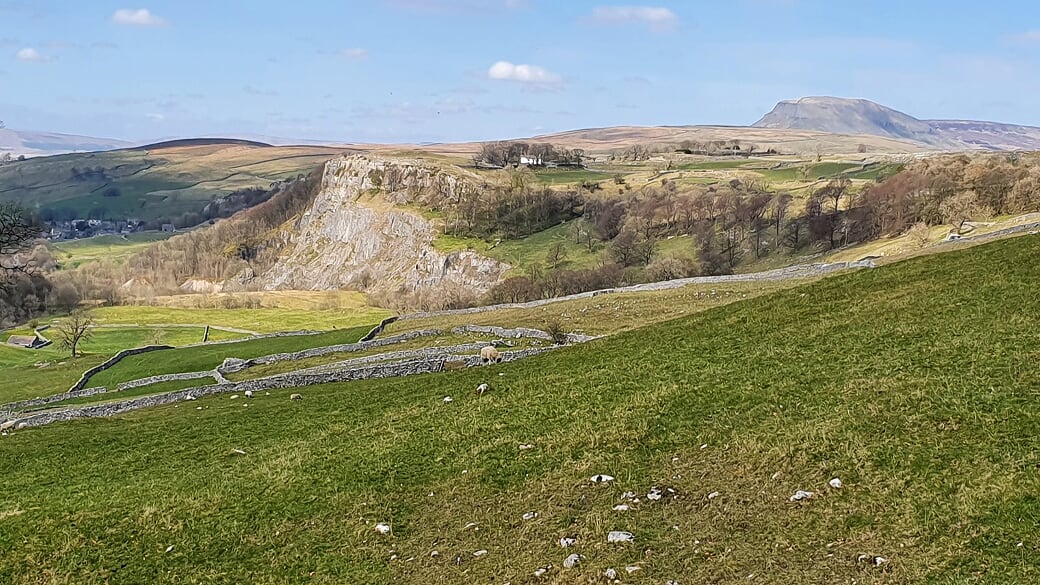 Winskill can be seen sitting above Stainforth Scar with Pen-y-ghent in the background

The entrance to Winskill with Pen-y-ghent in the distance

Track leading to Winskill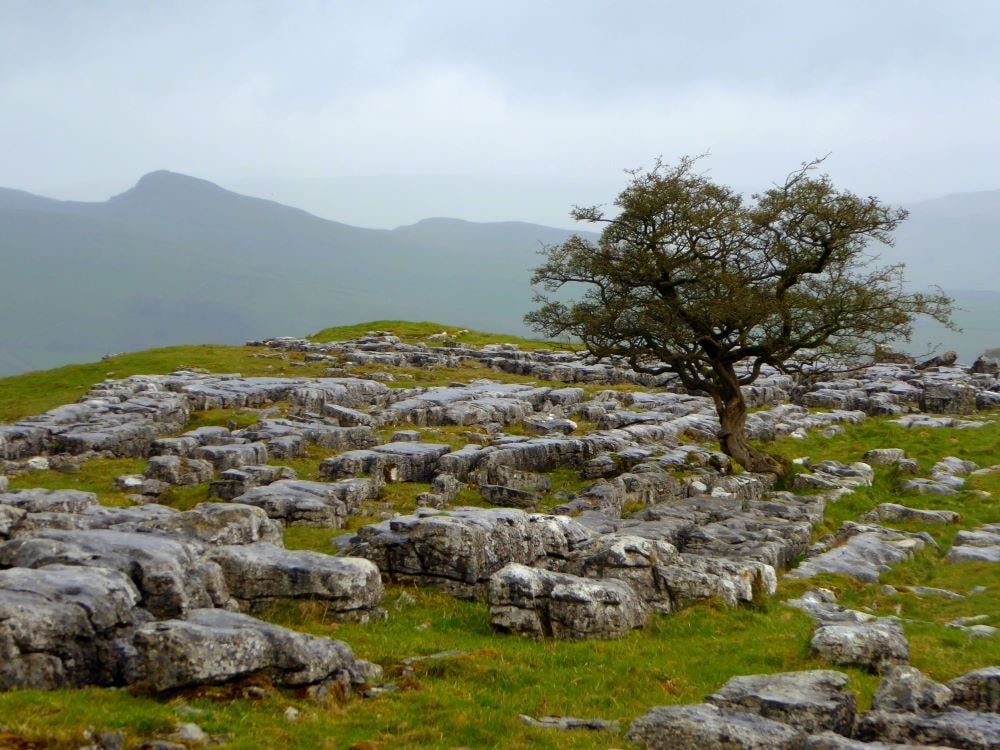 Limestone Pavement at Winskill

"Sampsons Toe" - an 8ft high Glacial erratic deposited during the last Ice Age, 12,000-13,000 years ago.

Another view of "Sampson's Toe"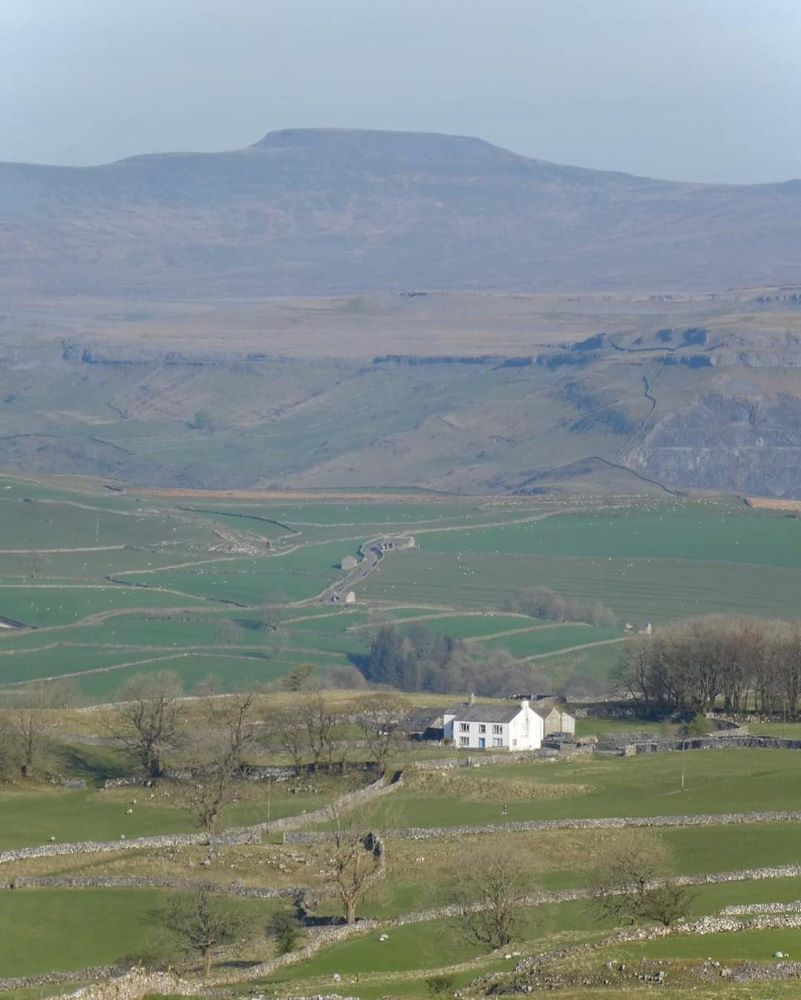 Looking towards Winskill with Pen-y-ghent towering in the background



Entrance to Lower Winskill