Yorkshire Festival of Stories 2020
YORKSHIRE FESTIVAL OF STORY
With Festival Guest Director Joanne Harris (MBE)
31st July – 2nd August 2020
Yorkshire Dales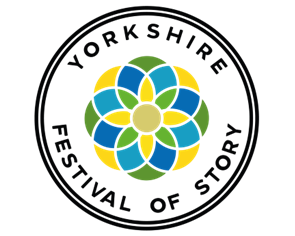 Discover ancient myths and folktales. Unlock the Stories that have shaped our world. Challenge the stories of today.
Experience the power of story with celebrity guests, award-winning storytellers, captivating performances in unexpected venues and more.
Celebrating Settle Stories 10th year, the Yorkshire Festival of Story will see Settle Stories hit the road with events and installations across the county. All roads lead to Settle for the most phenomenal festival to date.
Join Settle Stories to take over the idyllic Dales town of Settle as the labyrinth of ginnels, cobbled courtyards, and historic buildings come alive. It's time to go big! Yorkshire, are you ready?
With Festival Guest Director Joanne Harris, author of the award-winning novel and film Chocolat.
Events for all ages.
More info, click here.
#YFOS2020